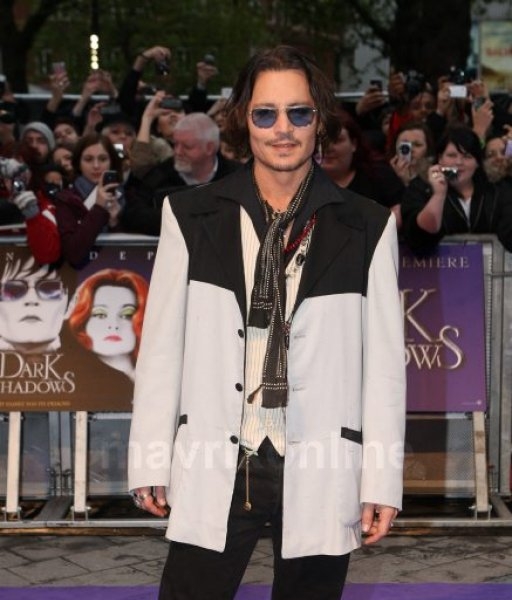 Johnny Depp & Michelle Pfeiffer Heat Up The UK Red Carpet Premiere Of Dark Shadows
Superstar Johnny Depp brought a little bit of rock 'n roll with him to the UK red carpet premiere of his latest film Dark Shadows at Leicester Square in London.
Sporting a pair of his trademark blue sunglasses, loose fitting black jeans, a white country style coat and worn in black boots, Depp embodied everything he's become famous for.
He was joined by the vivacious Michelle Pfeiffer, who stars alongside him in the film. The blonde beauty shined in a crimson Lanvin cocktail dress and black platform peep toe heels.
Currently, the film can be seen in theaters worldwide.