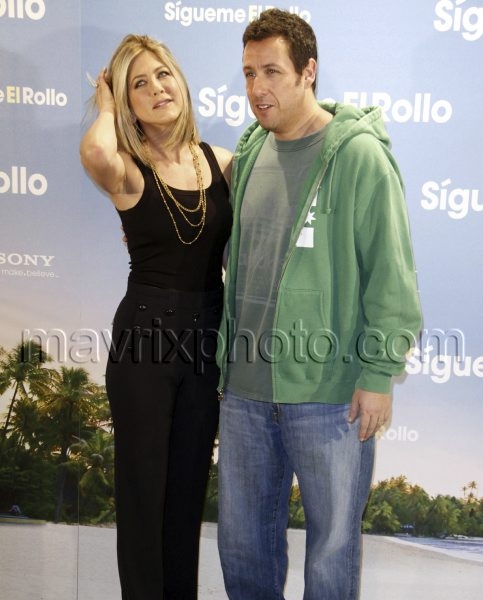 Just Go With It
Jennifer Aniston, Adam Sandler and Brooklyn Decker attend the Madrid photocall for Just Go With It in Spain.
I just love how Jen carries off the classic pant look…. who needs a LBD when you look that good in pants?
Big news however… Jen's gone and chopped off her hair… ok folks…. feelings on the new bob?
Also which news is bigger Justin Bieber's chop and Jens?