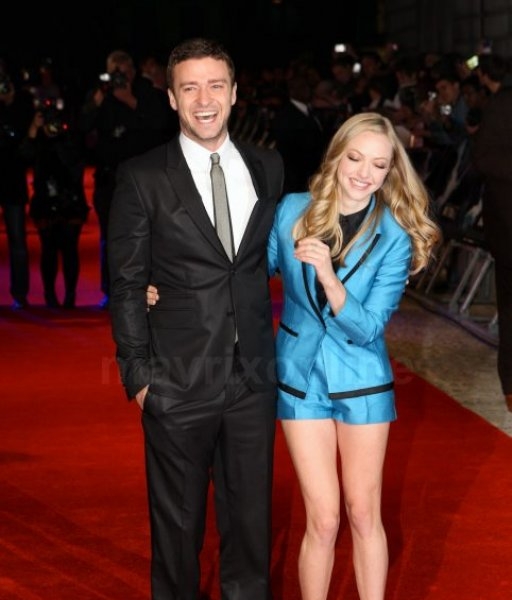 Justin Timberlake And Amanda Seyfried Are In Time For Their London Red Carpet Premiere
Justin Timberlake & Amanda Seyfried took turns trying to prove who looks better in a suit while attending the London premiere of their film In Time at Curzon Mayfair.
Timberlake looks sharp as ever in a charcoal suit, pairing it with a silver tie and white shirt looking as though he was dressing as Clark Kent.
However, his co-star and counterpart Amanda Seyfried wore a bright teal suit of her own, but with matching shorts instead of pants, showing off her stellar gams.
The twosome has been making the rounds to promote their new film In Time but they continue to impress us with their fashion choices and red carpet smiles, as though this were their only time to promote the film.