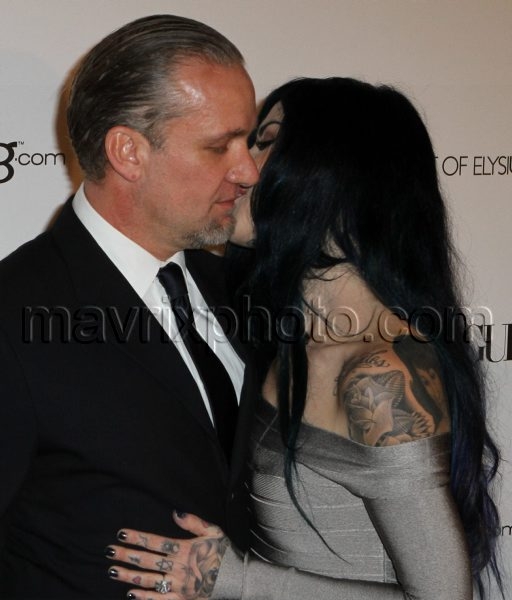 Kat Von D Kisses Jesse James
With rumors that his ex-wife Sandra Bullock may be nurturing a relationship with recently split actor Ryan Reynolds, motorcycle buff Jesse James seems to want the world to know he's over his Oscar winning ex.
Jesse appeared on the red carpet last night with on-off girlfriend, reality TV star and tattoo artist Kat Von D, at Art of Elysium's fourth annual Heaven Charity Gala in LA.
Openly canoodling and kissing the tattooed couple showed they are very much an item as the first anniversary of Jesse and Sandra's break up nears.