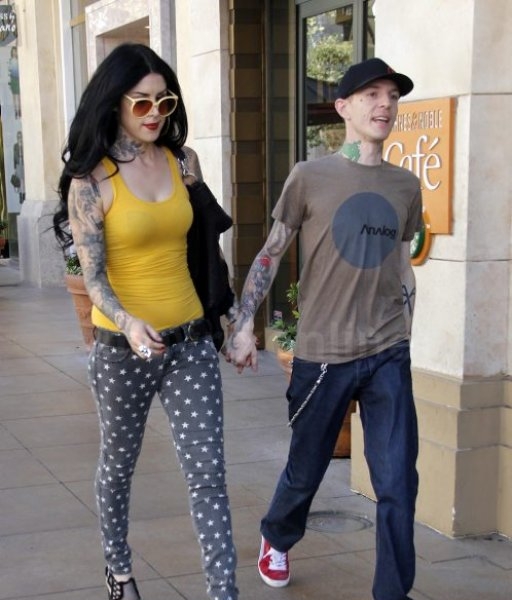 Kat Von D New Man Deadmau5
After confirming via social networks that they were dating, Kat Von D and new man DJ Deadmau5 (pronounced dead mouse) were spotted walking hand in hand at the Grove shopping center on their way to the L.A. Farmer's Market.
Deadmau5, otherwise known as Joel Zimmerman, took to his twitter account and posted "Yeah, im [in] love….inb4 I find a [bleep] to give over the Internet implodes over it;) at least I'm happy!" The electronic music artist also uploaded photos to his Facebook account of Kat bonding with his pet kitties calling the album, "A Day With the Kats."
'L.A. Ink' star gave her new beau a tattoo under his eye, a star to match her own body art. She later tweeted a photo of the new ink and called him her "other half." According to an insider close to the Canadian DJ, "It's going very strong, he's really into her." The new couple started dating after meeting at a party.