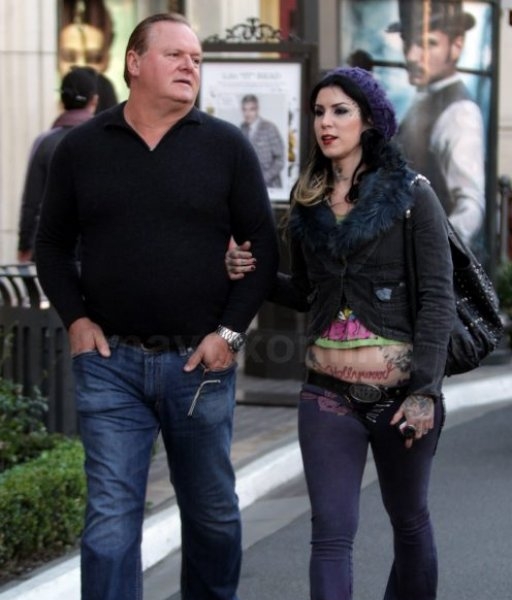 Kat Von D Prepares For A Heavily Tattooed Christmas With A Trip To The Grove
Internet reality TV star Kat Von D got into the Christmas spirit while doing some shopping with a male companion at The Grove in Los Angeles.
Despite announcing the end of her relationship with Jesse James, Kat looked in good spirits while talking discreetly with her friend and going in and out of the stores.
She kept things casual, wearing a shirt that exposed her mid-drift with purple pants, a matching purple beanie and a denim jacket with a fur collar.
The Grove outdoor shopping mall is host to many of the cities rich and famous with it's upscale shops and interesting selection of restaurants and theaters.