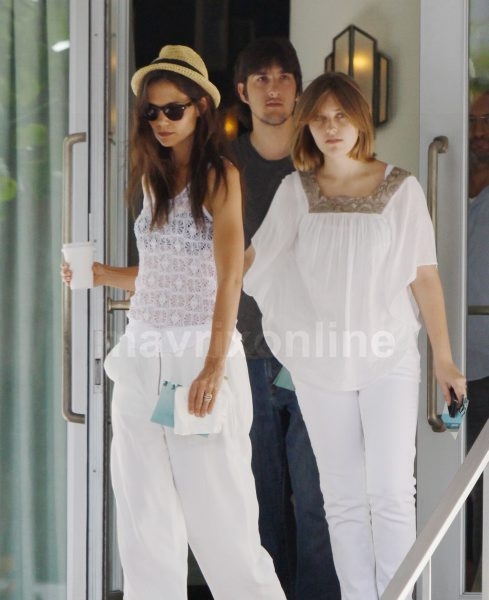 Katie Holmes Cool in Cotton
Katie Holmes shows us how to stay cool and chic event when it's 90 degrees plus and 1000 percent humidity in Miami!
Katie donned an all white ensemble for a trip to a local hotel while hubby Tom Cruise is busy filming Rock Of Ages.
Talking of cool, word on the street is that Tom not only looks the part of a rock 'n roll star but has a knockout voice to match. Can't wait to see this movie!