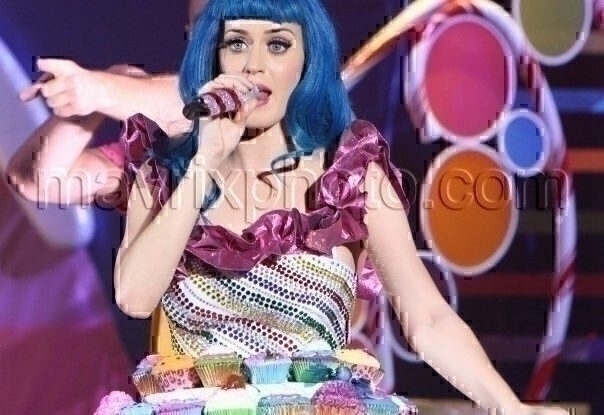 Katy Perry Hammersmith
Bright and bubbly was the order of the day as global pop sensation Katy Perry performed for a vibrantly excited sold out crowd at London's Hammersmith Apollo last night…
…and I'd say it was a great way to kick off her California Dreams UK tour!
By the number of costume changes Katy went through it appeared that she was having a blast…could it be that Katy absolutely adores being in England where her hubby Russell Brand hails from?
And towards the end of the concert a few lucky members of the audience, who consisted of some diehard fans who reportedly camped out over night to make sure they could get close to their idol, were invited up on stage by Katy to dance and sing with her!