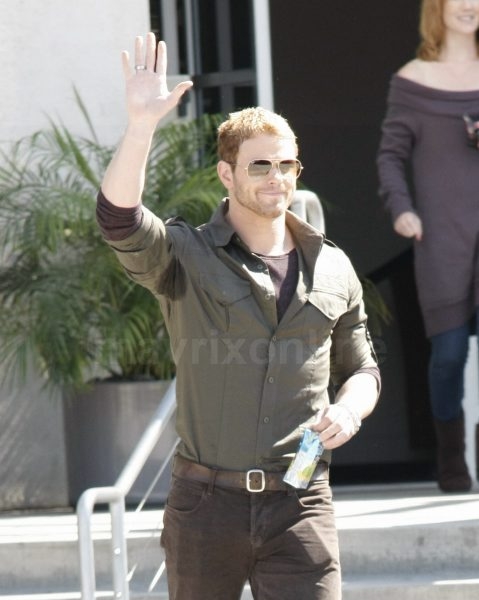 Kellan Lutz Sweats It Out
'Twilight' hunk Kellan Lutz is so hot he makes himself sweat. The 26-year-old actor was caught perspiring as he left 'Chelsea Lately' yesterday.
His new movie 'Love, Wedding, Marriage' is due out in theaters next month. The film is about a newlywed marriage counselor, played by Mandy Moore – married to Lutz, who's life is turned upside-down when she learns that her parents are headed for divorce.