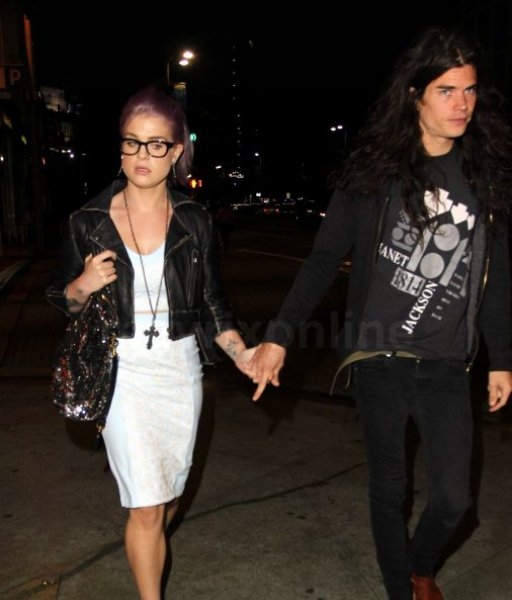 Kelly Osbourne Takes Boyfriend To see Jack White Gig
Kelly Osbourne holds hands with her beau Matthew Mosshart as the pair arrive at the Jack White concert at The Wiltern in Los Angeles.
So, a tiny bit of digging as I really didn't know too much about Matthew other than he's cute, is that he is actually a Vegan Chef.
The duo have been dating since last year when they met at the summer wedding of Kate Moss and I think she's never looked happier.