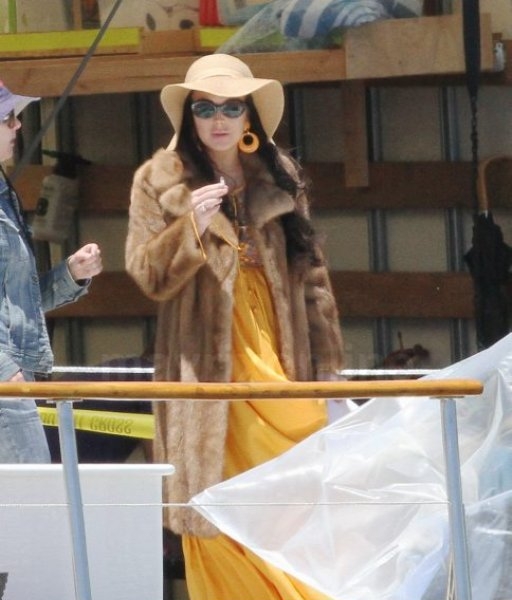 Lindsay Lohan & Grant Bowler Filming Liz & Dick
Lindsay Lohan gets to work on the much anticipated and talked about Elizabeth Taylor Lifetime movie "Liz & Dick" with co-star Grant Bowler who plays Richard Burton.
Wearing a yellow dress, fur coat, floppy hat and puffing on a cigarette, Lohan arrived on set in full character.
The chemistry between these two is said to be electric! Hopefully doing justice tumultuous and complicated love affair the screen legends actually shared.
According to the reports, Lohan will wear a 66 different looks throughout the film including a jewel-toned cocktail dresses, fur coats and costume versions of Taylor's famous gems.