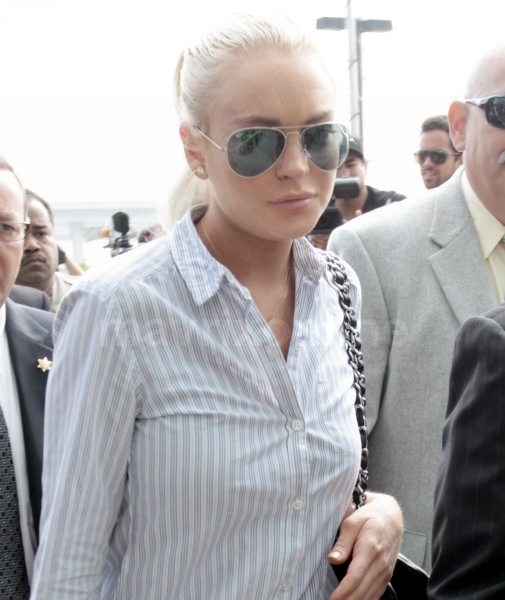 Lindsay Lohan Did Nothing Wrong
Lindsay Lohan's first trip out of her home following weeks of house arrest was sadly to a court house today. The troubled star was ordered to appear after reportedly failing an alcohol test last week.
Looking professional in a striped top and black pants with her long blonde locks in a ponytail, Lohan made her way into the court earlier today.
In breaking news, it is confirmed that Lohan won't be going to jail as just moments ago her attorney spoke to media outside the court stating that Lohan has "Done nothing wrong, she did everything right".
When asked about the reported failed alcohol test, her attorney responded "alcohol is a legal substance" and that "if she did (test positive for alcohol), it's not a violation of her probation" since Lohan was not supposed to be tested at all after the 25th February and the supposedly failed test was taken only last week.
So, it seems that even if Lohan did have a drink while under house arrest, it's not a violation of any of the conditions.