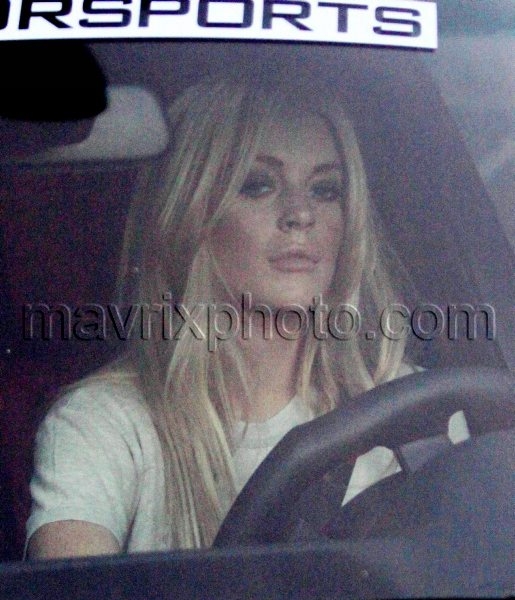 Lindsay Lohan's New Wheels
New car, new home, new life?
In her new $135,000 2010 ONYX Range Rover, lent to her by a Beverly Hills auto shop, Lindsay Lohan left her new apartment and headed to the Staples Center to watch the LA Lakers beat the New York Knicks 109-87.
Lindsay, who has reconciled with ex-girlfriend Samantha Ronson, seemed to enjoy herself at the game and left smiling and wearing her Power Balance bracelet.
While at the game Lindsay hung out with designer friend Pascal Mouawad whom she is reportedly collaborating with on a new line of jewelry.