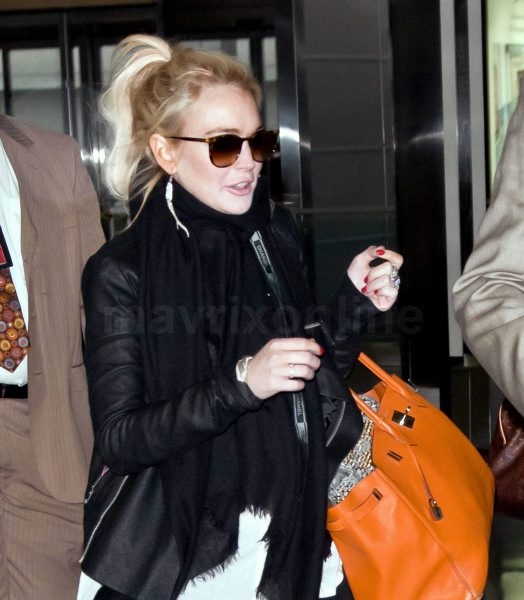 Lindsay Lohan Leaves NY
So JFK was busy last night… Paris, Fergie and La Lohan were all making their way through the airport. Who gets your vote for more stylish traveler?
Lohan has reportedly been house hunting in the Big Apple and has plans on a permanent move from LA. Can't say as I blame her and a fresh start in a new city maybe just what she needs. Lindsay is returning to California ahead of her next scheduled court date on the 22nd April.