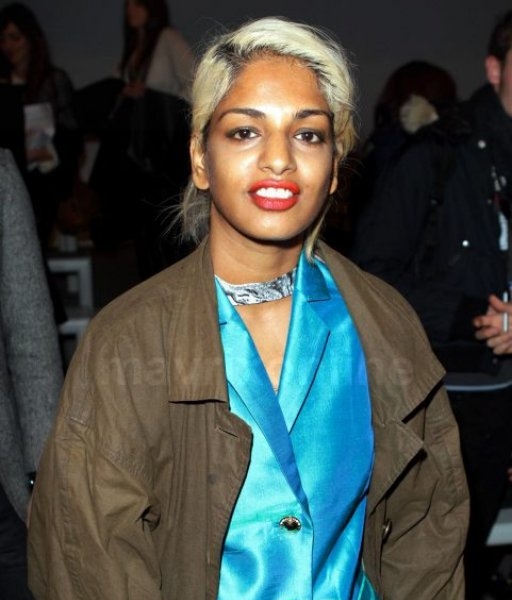 M.I.A. In Hot Water For Flipping The Bird During Madonna's Half Time Show At Super Bowl XLVI
Rapper M.I.A. is currently the subject of one of the biggest half time controversies since Janet Jackson flashed her nipple while on stage with Justin Timberlake.
The "Bad Girls" singer showed her true colors while on stage during Super Bowl XLVI, when she was performing "Give Me All Your Luvin'" with Madonna and fellow rapper Nicki Minaj.
M.I.A. apparently flipped her middle finger off to the camera and is currently the topic of controversy for the Parents Television Counsel, who're currently waging war over M.I.A.'s flying bird.
However, the only person who'll likely be left to carry the burden is M.I.A. herself, as the rapper signed an iron clad contract with the NFL in the case that she did something shocking while on stage and any fines that may be applied could end up the responsibility of M.I.A.
The contract was drawn so that the NFL would not be held responsible for any more hijinx caused by performers during the Super Bowl half time show.