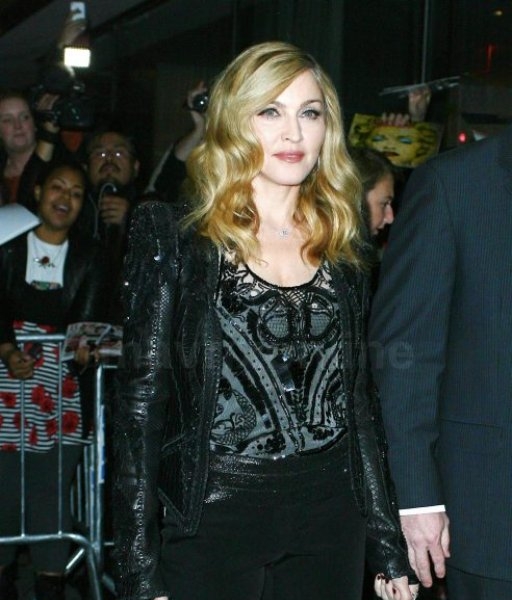 Madonna, Michelle Trachtenberg & Olivia Palermo Attend The Screening Of W.E.
It was a night for fashionistas with perfect skin at the Cinema Society & Piaget screening of "W.E." held at The Museum of Modern Art in New York city.
Madonna, Olivia Palermo & Michelle Trachtenberg were in fierce competition with their perfect porcelain skin and incredible ensembles.
Madge came in all black wearing skin tight black cigarette pants with an ornate lace top and a military inspired leather jacket that only the Queen of Pop could pull off.
Likewise, Olivia Palermo also came in all black, wearing a long black dress but throwing in some major wow factor with a faux fur vest with fringe on it. However, her best accessory came in the form of her date, her longtime boyfriend Johannes Huebl.
Michelle mixed it up with Rebecca Minkoff's MariaCarla Leather Tank Dress adding a black & white cropped Chanel jacket and a bright yellow scarf proving once and for all yellow is totally not mellow.