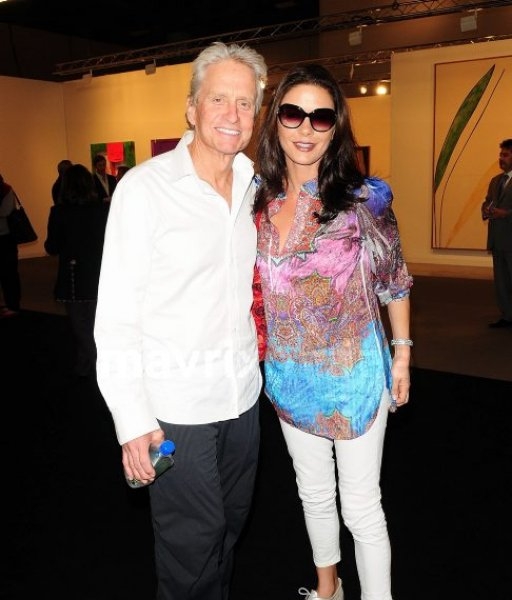 Michael Douglas & Catherine Zeta-Jones Get Artistic At The Art Basel Exhibit In Miami
Husband and wife acting duo Michael Douglas & Catherine Zeta-Jones basked in the glory of the warm Florida weather, while taking in the an event at Art Basel in Miami Beach.
The couple looked fresh faced, smiling for cameras and posing for photos while mingling amongst the other patrons of the arts and viewing the different pieces displayed at the exhibit.
Catherine kept things easy by wearing a multi-colored blouse with cream ankle length pants with cream oxfords and an ornate red flowered handbag.
The twosome had a chance to attend the exhibit a day before it's official launch, one of the many benefits of being some of the most well respected artists in the world.