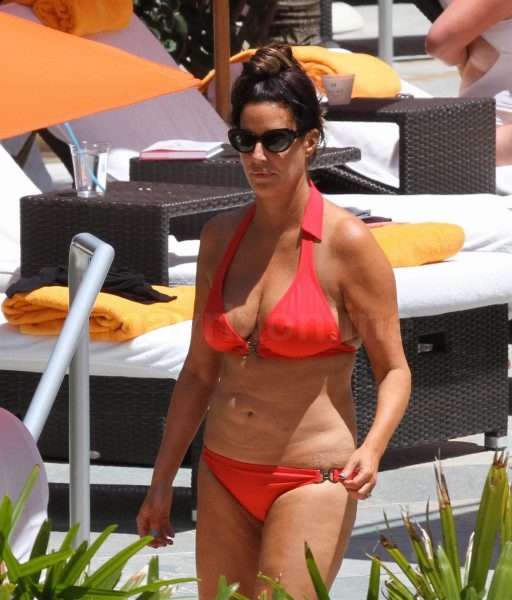 Millionaire Matchmaker Patti Stanger at Loews Miami Beach Hotel
Millionaire Matchmaker Patti Stanger shows off her trim figure following a 30 pound weight loss a couple of years ago using Sensa. Donning a red bikini, the 51 year old showed off her curves as she splashed around in the ocean during a sunny afternoon.
Rumored to be recently engaged, Patti is in town for the 4th annual, ultimate Girlfriends' Getaway Weekend at the luxury Loews Miami Beach Hotel. The event also celebrates Ocean Drive Magazine's 20th year.
The Love-Guru accompanied women from all over the country who traveled to the heart of South Beach to partake in a weekend of indulgence and pampering. During the fun weekend, Patti will host a talk and book signing brunch and attendees get to lap up the sun at the recently renovated and trendy new poolside spot SOAK Cabana Deck at the beautiful Loews Miami Beach Hotel.