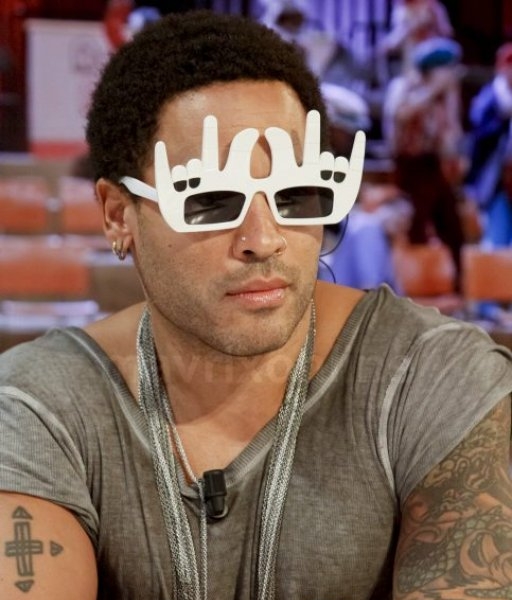 Musician Lenny Kravitz Does A Sunglasses Fashion Show On Spain's El Hormiguero Television Show
Singer-songwriter, multi-instrumentalist and producer Lenny Kravitz was in Madrid today to help promote his album Black & White America on Spanish television show El Hormiguero.
Best known for his incredibly intricate stage performances, Kravitz wowed audience members, switching between percussion instruments and even using a kazoo.
The fun didn't stop there, Lenny put on a sunglasses fashion show. The wacky eye-wear was right up Lenny's alley as he's always been known to blur the line when it comes to fashion and his Rock 'n Roll roots.
Kravitz is promoting his album throughout Europe right now, so this likely won't be the last we hear of him and I'm super happy about that.