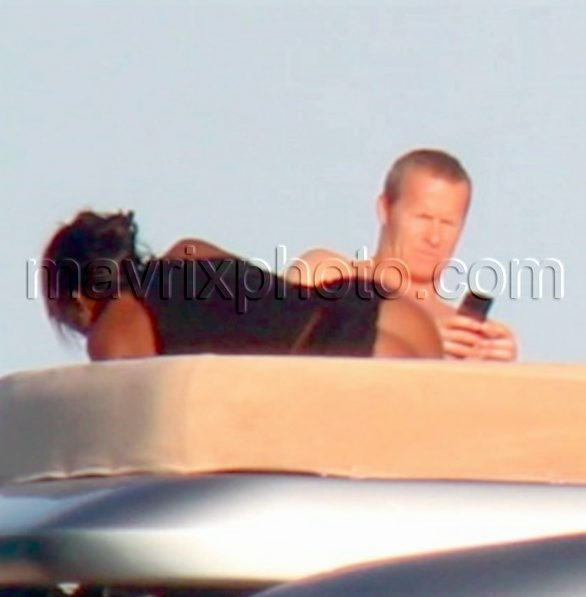 Naomi Nearly Bares All
For supermodel Naomi Campbell she'll take nothing BUTT the best!
While aboard an $8 million super yacht with her billionaire beau Vladislav Doronin this weekend in Miami the top model accidentally (or was it?) gave the guys a bit of a show when a gust of wind blew up her skirt revealing her bare derriere.
All fun and games though as she, Vladislav and another pal all appeared to have a good laugh about it.