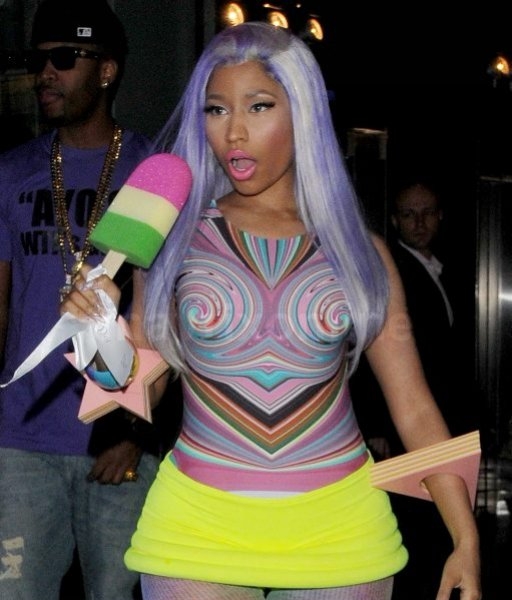 Nicki Minaj Celebrates An Intergalactic Pink Friday While Promoting In London
"Super Bass" singer Nicki Minaj felt a little out of this world while exiting her London hotel while on promotional tour for her new album Pink Friday: Roman's Revenge.
Minaj paired a psychedelic skintight pastel colored, sleeveless top with a neon yellow skirt with a pair of matching fur booties/legwarmers.
But if all that color wasn't enough, Minaj thought to pull the whole look together with a long lavender colored wig with some blonde highlights.
How she thinks up these eclectic outfits, I'll never know and I can't wait for what else she's spotted wearing while out in London!