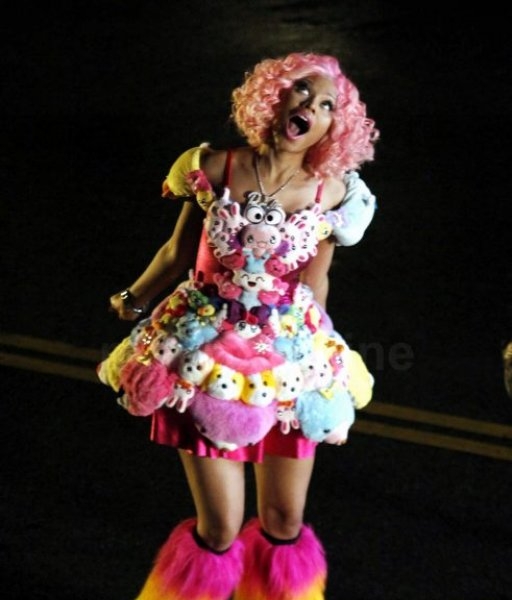 Nicki Minaj Powers Up With Willow & Jaden Smith For New Music Video
Out of this world "Super Bass" babe Nicki Minaj was filming her new music video in downtown Los Angeles with cameos from Willow and Jaden Smith.
Minaj wore a rainbow colored dress fashioned out of stuffed animals and awesomeness with rainbow colored faux fur legwarmers and a bright pink wig.
The outfit gives new meaning to rainbow pride, taking Minaj's over-the-top persona to new, giggly heights.
Additionally, her special guest stars Willow & Jaden were accompanied by their mother Jada Pinkett-Smith, who is also a musician.
That's a lot of star power for one video and now I can't wait to see the final cut!