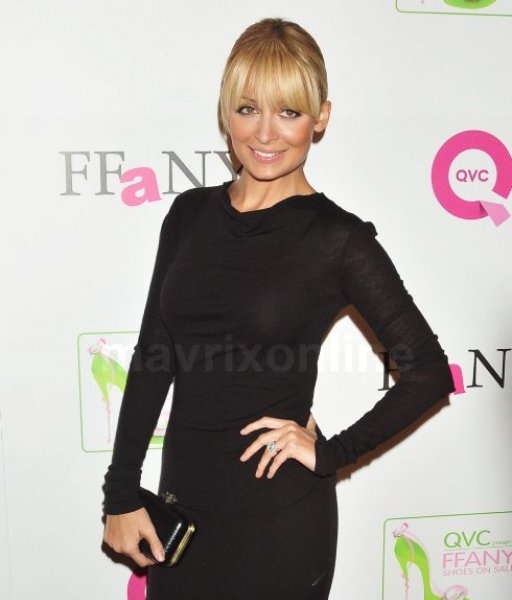 Nicole Richie Supports Breast Cancer Research At The FFANY Shoe Sale On QVC
Nicole Richie donates her time to a good cause by attending the Benefit Breast Cancer Research and Education held at the Waldorf Astoria in New York.
The event, put on by television shopping giant QVC for their 18th Annual "FFANY Shoes On Sale."
Richie wore a form fitting dress showing off her delectable post motherhood curves in a black formfitting dress with an asymmetrical hem and matched it with leopard print booties, making the whole look fun and fashionable.
October is Breast Cancer Awareness Month and the event is staged by QVC throughout the month in order to raise money for to contribute to the cause.