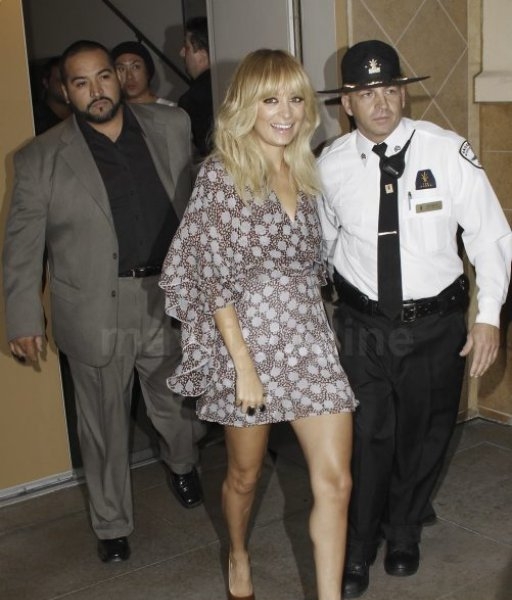 Nicole Richie Talks Quality Control At The House Of Harlow While On Extra At The Grove
Mega mom & jewelry designer Nicole Richie was on hand at The Grove in Los Angeles to talk with Extra about her accessory line House Of Harlow.
House of Harlow includes jewelry, footwear, sunglasses and handbag, and Richie is involved with all parts of the design and production of all her items. She explains:
To me, success isn't measured by dollar signs. It's really about paying attention to feedback and talking to my consumer. I tend to move very slowly and I do that on purpose so that I can make sure that everything that I design really is the best version of what it is.
Additionally, Richie was also named 'Influencer of the Year' at the Accessories Council Excellence Award highlighting the effort and execution she's put into her product.
Richie's really done it right, rising from being a reality start to a mom and brains behind an up and coming fashion empire.