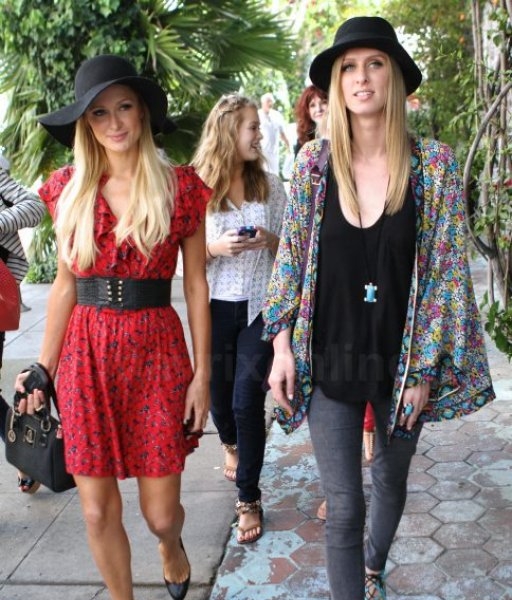 Paris & Nicky HiltonAre Robertson Boulevard Chic At The Iconic Ivy Restaurant
Hilton sisters, Paris & Nicky spend the afternoon together totally dolled up at the Ivy Restaurant on the famed shopping mecca Robertson Boulevard in West Hollywood.
The dynamic duo are the forefront of fashion while gallivanting down Robertson Boulevard, from shop-to-shop like the street was their own personal runway, finally stopping for a bite to eat at the Ivy.
31-year-old Paris, kept things young and effortless with a spring inspired a red floral dress matched with a black floppy hat, black belt, black purse and black high heels.
Her 28-year-old sister dons a simple black top, under a pastel infused bright floral jacket, grey skinny jeans, black hat and lace-up turquoise high heels, making the two totally stunning lunchtime companions.