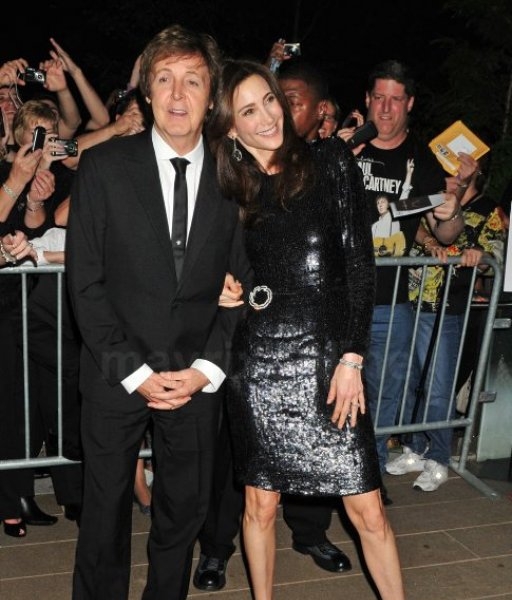 Paul McCartney And Fiance Nancy Shevell Display Engagement Ring Bling At The New York City Ballet Fall Gala
Rock n' Roll legend Paul McCartney was accompanied by his fiancee heiress Nancy Shevell to the opening night of "Ocean's Kingdom" the ballet he scored music for.
The ballet kicked off 2011 New York City Ballet Fall Gala held at the David Koch Theatre at Lincoln Center where buzz around Shevell's dazzling engagement ring compared to that of the ballet itself.
McCartney worked closely with ballet master-in-chief Peter Martins to not only write the music, but help in the choreography of the story itself, a love story set in an under-the-sea kingdom.
On his website McCartney explained the challenges in music for a cohesive piece that tells a story saying"… so you have fear, love, anger, sadness to play with and I found that exciting and challenging."
Regardless of critics, we're sure "Ocean's Kingdom" will draw a huge crowd, if for no other reason, to see more of McCartney's brilliance on display.