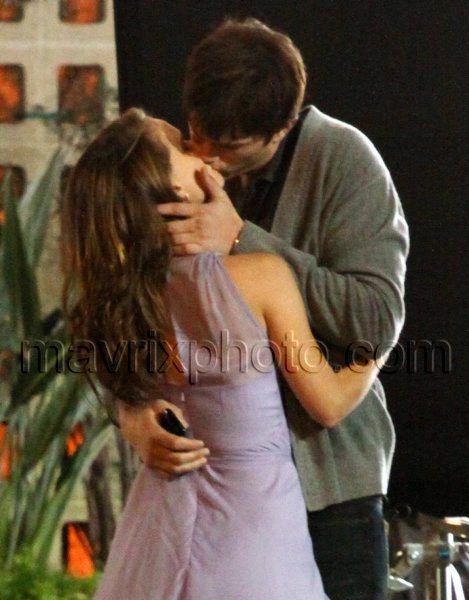 Portman Kutcher Kiss on Set
A chilly LA night was temporarily heated up as Ashton Kutcher and Natalie Portman had a romantic smooch on the set of their new movie No Strings directed by Ivan Reitman.
Guess this is how they make on screen kisses so beautiful…lights, crew, makeup and directors.  No wonder it always looks so perfect!
And although Natalie looked a bit cold at times in her little purple dress she and Ashton still managed to laugh it up in between takes.