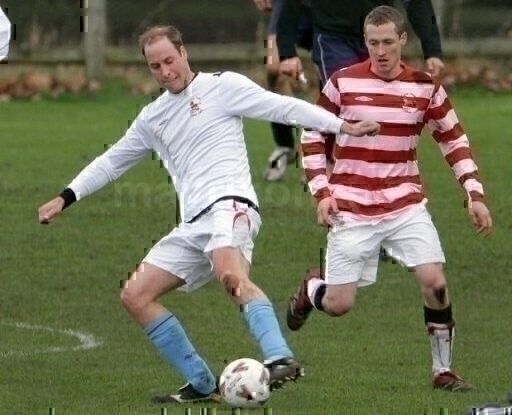 Prince William's Christmas Eve Spent Playing Soccer At Castle Rising Sandringham
While most of us were out spending Christmas Eve at dinner with our closest friends and family, Prince William was at Castle Rising Sandringham where he played soccer against his brother.
Prince William divided players into two teams comprised of local villagers and estate workers where they played 11-a-side match at the Queen's Estate in Sandringham.
The Duke of Cambridge's team wore Castle Rising FC shirts, which appeared to be lucky as the future king's team lead 1-0 at the break.
Although it takes the efforts of an entire team to win, it's clear, judging from the photos that William knows what he's doing on the field and helped contribute to his teams win making for a very happy Christmas Eve indeed.