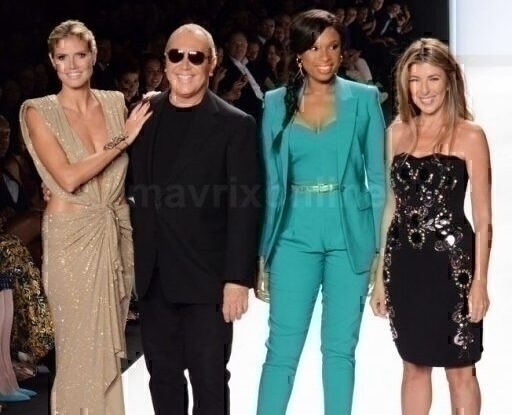 Project Runway Fashion Show
Heidi Klum, Michael Kors, Jennifer Hudson and Nina Garcia attend the Project Runway Fashion Show during Mercedes Benz Fashion Week in New York.
Heidi showed off her amazing figure in a gold plunging dress and looked at home as ever on the runway while Jennifer showed off her new slim-lined curves in a colorful suit. Love the heels Jennifer!
Also on hand was Debra Messing studying the designs from the front row.