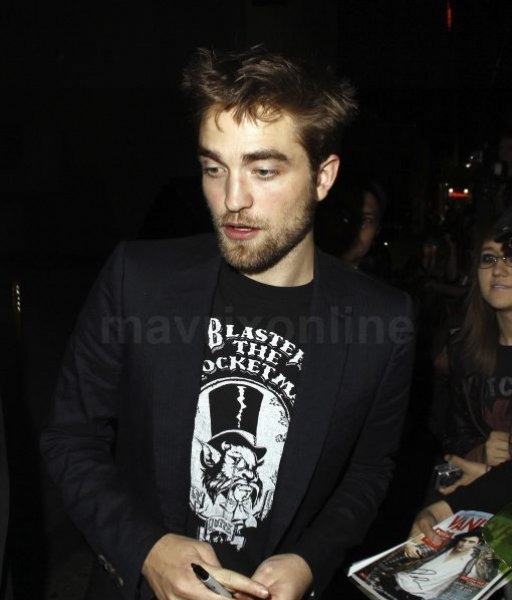 Robert Pattinson Poses For Fan Photos Outside Jimmy Kimmel Live!
A rugged looking Robert Pattinson stopped outside Jimmy Kimmel Live's El Capitan theater to pose for photos with fans who mobbed the back entrance of the studio.
Dressed all in black, including a black t-shirt, black jacket and black hat Pattinson gets mobbed by a bevy of fans while trying to enter the "Jimmy Kimmel Live!" studios
A couple of lucky Twi-hards managed to get Pattinson to snap a photo with him, while one girl burst into hysterics after being chosen to take a photo with one of the most famous vampires on Earth.
Pattinson is currently in Los Angeles to promote the final installment in the Twlight film series, Twilight: Breaking Dawn.
Additionally, Pattinson, along with his Twilight co-stars Kristen Stewart & Taylor Lautner will be getting their footprints immortalized outside Grauman's Chinese Theater today.