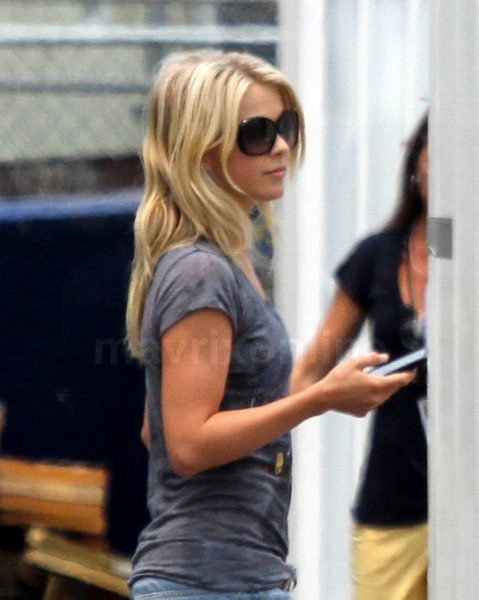 "Rock Of Ages" Cast In Miami
The entire cast for the upcoming movie "Rock of Ages" is said to be in Miami now, that is except for Catherine Zeta Jones. Luckily, Gloria Estefan has stepped in to read for Ms. Jones'.
Julianne Hough, Russell Brand and the rest of the cast arrived to the read through with Director Adam Shankman in casual attire, but Tom Cruise, who hid under umbrellas, was reportedly in full rocker gear ready to portray his character Stacee Jaxx in the 80s rock film.