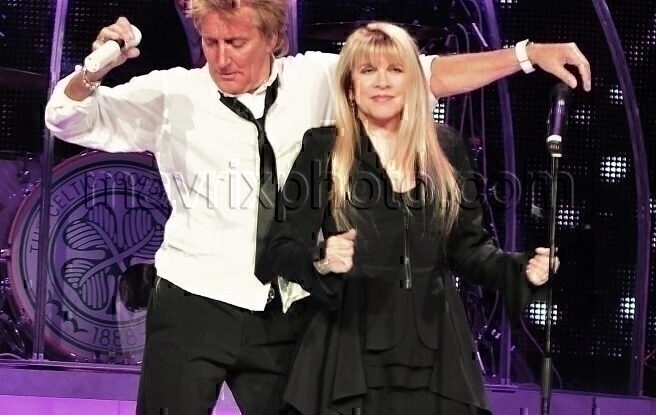 Rod Stewart Live in NY
Despite having cancelled his first night of touring while in Florida due to flu Rod Stewart is back in the game as he performed last night at Madison Square Garden in New York City.
The 66-year-old father of eight, including two youngsters, was lively during his performance with Stevie Nicks, and even got in a quick dance with his back up singer!
Following his tour stateside Rod will be heading to Scotland in June for some more hip shaking fun.