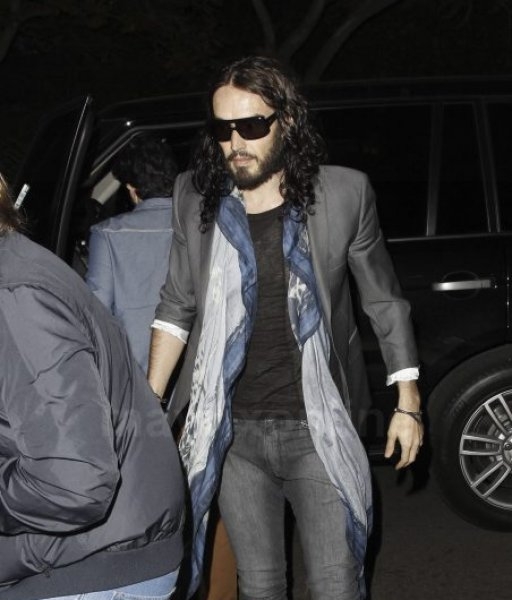 Russell Brand Celebrates Signing Divorce Papers With A Visit To Comedy Sportz In Los Angeles
Comedian and actor Russell Brand was spotted out and about in Los Angeles after news that divorce papers between him and future ex-wife Katy Perry had been signed and waiting to be finalized by a judge.
Brand and a friend were caught outside Comedy Sportz in Los Angeles where the comedian was set to go on stage and perform a sold-out show.
However, the onset of a crippling migraine headache forced Brand to put the show on a slight hiatus before manning up to take the stage.
Most recently, Brand had agreed to a "comprehensive written settlement" with Perry, after 14-months of marriage after citing irreconcilable differences, igniting rumors that the arduous situation has taken a toll on Brand's health.