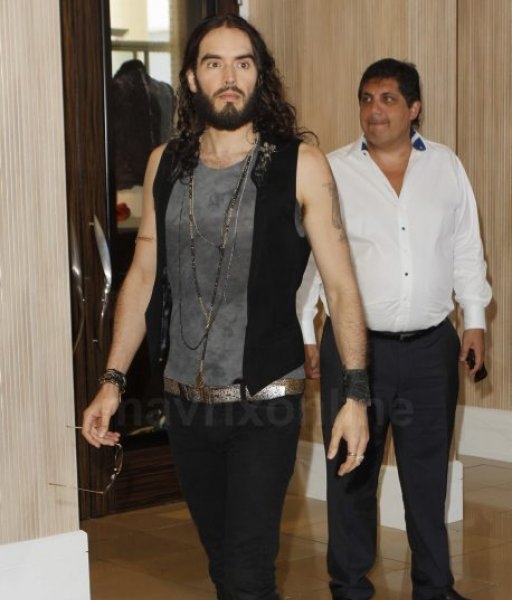 Russell Brand Kisses At Friendly House LA Annual Luncheon
Comedian/actor Russell Brand was seen arriving at the Beverly Hilton Hotel where he was the master of ceremonies at the 2012 Friendly House LA Annual Luncheon Gala in Los Angeles.
Last year's Friendly House's Man of the Year appeared to be in great spirits as he was seen kissing and hugging various attendees at the event including this year's Woman of the Year actress Viola Davis and Executive Director Peggy Albrecht.
Russell wore his usual rocker fashion in a grey tank top, black vest, black jeans and grey boots.