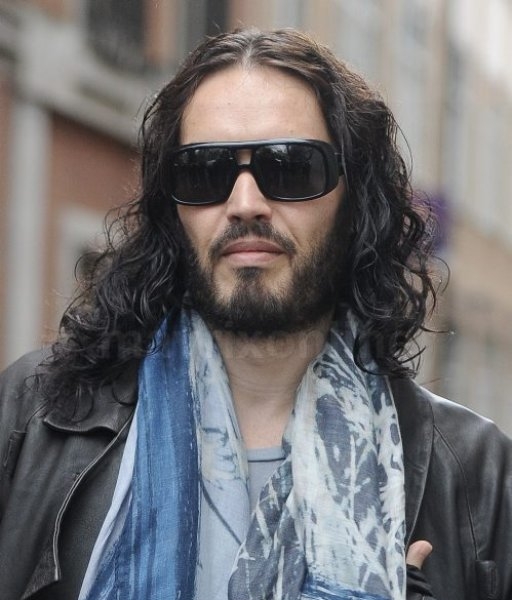 Russell Brand Spotted Running Errands In Soho After Announcement Of Split From Perry
This week actor and comedian Russell Brand might arguably be the most famous man in the world after filing for divorce from his 27-year-old wife, pop star Katy Perry.
The Arthur actor wore black skinny jeans with a leather jacket, a grey t-shirt and a colorful blue scarf while cutting through the city on errands.
Brand's been keeping a low profile since news broke of the dissolution of his marriage on Monday morning with Brand keeping to himself in Soho while Perry's been vacationing in Hawaii.
The biggest news to surface from the divorce is that the two opted out on a prenuptual agreement making Perry's reported $45 million fortune up for grabs. It looks like they're be plenty more leather jackets in the future for Brand.