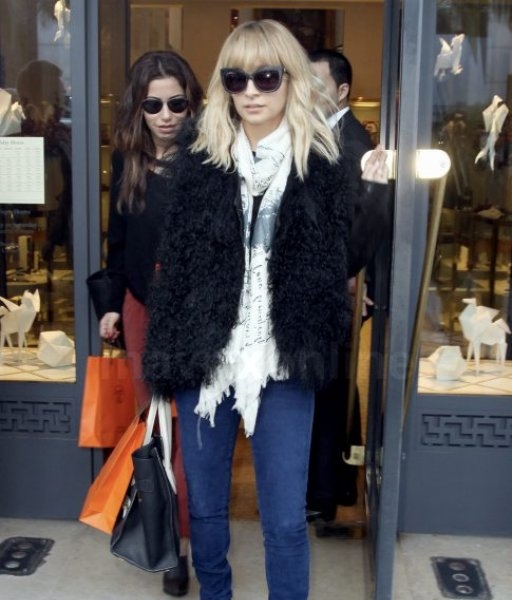 Searling Chic Nicole Richie Gets Her Last Minute Holiday Shopping Done In Beverly Hills
Fashionista and reality TV star Nicole Richie left her children, Harlow & Sparrow Madden, at home to get some much needed last minute Christmas shopping completed.
Nicole jaunted around Beverly Hills, going from shop-to-shop picking out the perfect gifts for the special people on her shopping list.
The always fashionable mother of two, kept things fun and fresh wearing a black shearling overcoat with skinny jeans, platform booties and cat eye sunglasses.
There's still four days left till Christmas, so it'll be interesting to see if Nicole Richies ends up shopping more or if she managed to complete everything in this shopping trip.