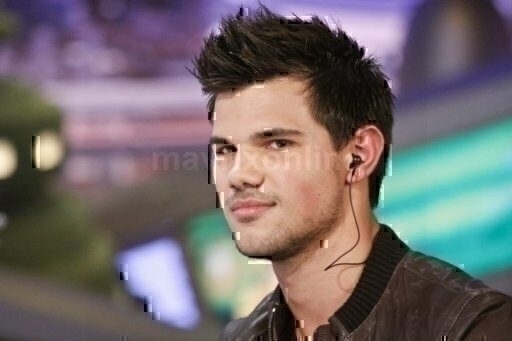 Taylor Lautner Shows His Abduction Action Star Skills On Spain's El Hormiguero
Abduction star and newly crowned action hero Taylor Lautner visited Spanish television show "El Hormiguero" at Vertice 360 Studios.
In a black shirt and brown bomber jacket, Lautner talked about taking the plunge into action films saying that the physical requirements for major fight scenes take 12-15 hours of work in a day.
That doesn't seem like too much for Lautner, who handled a samurai sword during his "El Hormiguero" interview, but don't worry, he also sported a protective mask to shield his face.
As much as don't like looking at the Twilight Saga star in a mask, I'll take it cause the last thing I need is something happening to his face while he's playing with a sword on a Spanish TV show.