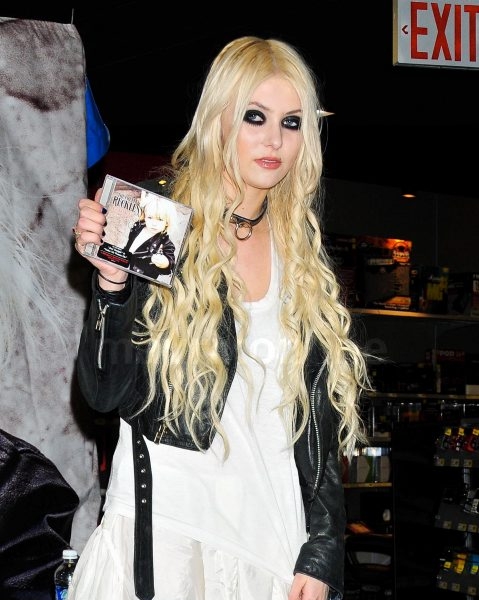 Taylor Momsen CD Signing at Best Buy
There's something different about you Taylor…and it's gotta be the dress!
Miss normally no pants Taylor Momsen was looking all rock 'n' roll yesterday afternoon during a CD signing of The Pretty Reckless' "Light Me Up" album at Best Buy in New York City.
Taylor rockified her white day dress with a leather biker jacket, patent leather knee-high platform boots and her trademark eyeliner.