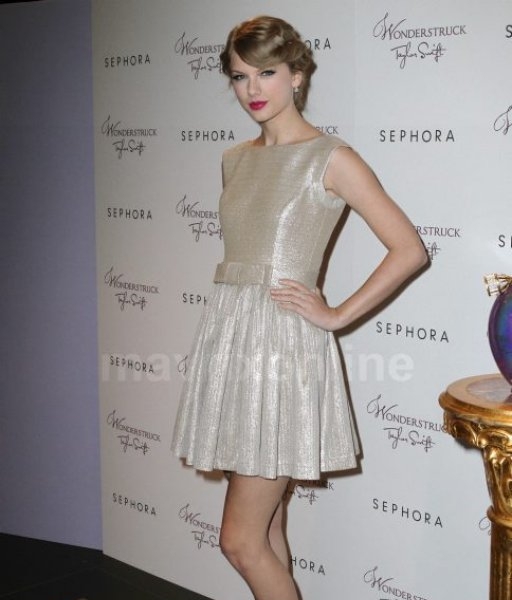 Taylor Swift Shines At The Los Angeles Launch Of Wonderstruck At Sephora Americana
Wonderstruck country music superstar Taylor Swift felt the magic of her new fragrance, Wonderstruck, stopping to pose for photos at Sephora Americana in Glendale, California.
Taylor was effortlessly chic a glittery golden dress and matching shoes, with her hair pinned up and bright magenta lipstick bringing the whole look together.
Taylor really knows how to look elegant and classy without sacrificing her youth or energy and her outfit at Sephora Americana was no exception.
The "You Belong With Me" singer officially launched the fragrance in New York last week.