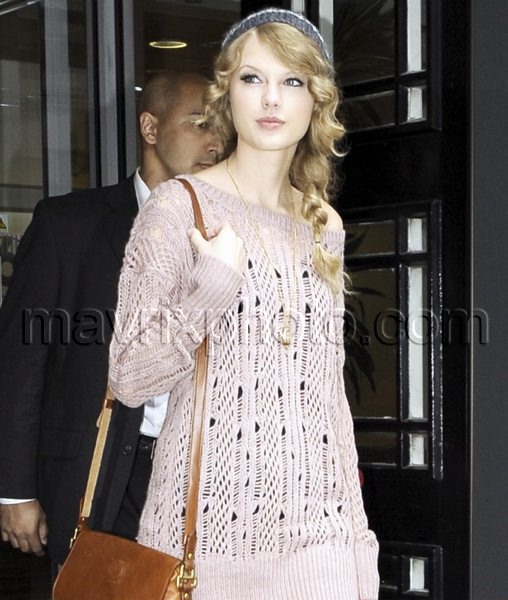 The Swift Surprise
Darling pop and country singer Taylor Swift was looking cool and casual yesterday afternoon as she popped in to BBC Radio 2 for a surprise visit.
Despite her very busy schedule Taylor, clad in cute wool hat and crochet sweater, stopped by the station to chat about her third studio album Speak Now due out on October 25th.
The relentless 20-year-old multi-Grammy Award winning songstress, who to date has sold more than 10 million albums worldwide, is just wrapping up her promotional tour…our fingers are crossed Taylor for the success of your new album!