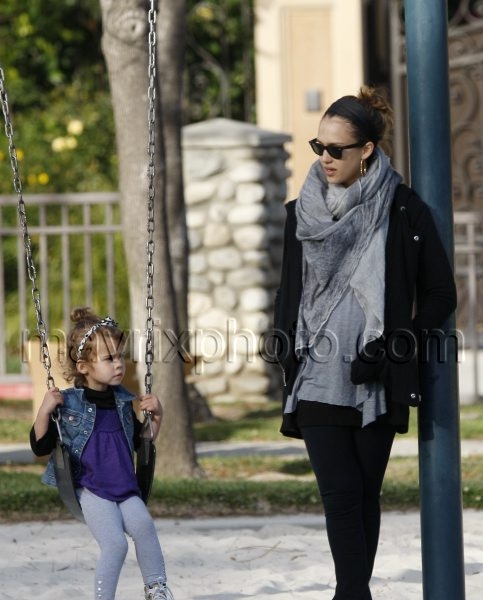 The Swing Of Things
Pregnant Jessica Alba shows off her growing baby bump in a loose fitting grey top as she plays at the park with her daughter Honor Marie on the swing set.
Looks like Honor Marie is getting in some practice on the baby front too, as she was seen clutching a doll…. too cute!
Ps… Jessica better teach her how to hold a baby properly though before her sibling arrives.