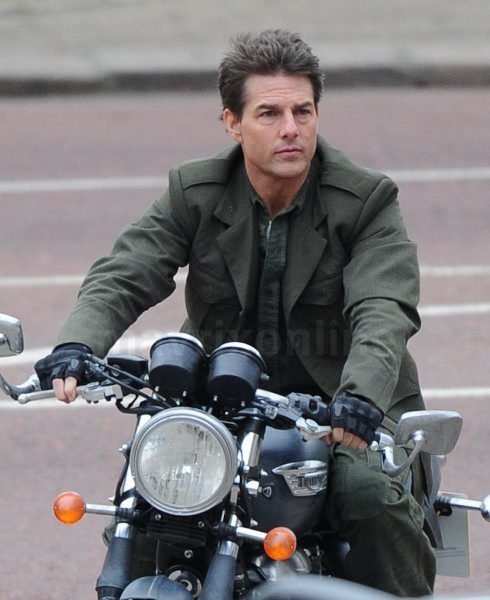 Tom Cruise Speeds Through London While On Set
Feeling the need for speed, Tom Cruise braces himself as he rides a Triumph motorcycle while on set in London filming scenes for his upcoming movie, "All You Need Is Kill." Looking windswept, the 50 year old actor was seen zooming along in costume with a look of determination on his face while filming for the Sci-Fi film which is slated for 2014.
Tom looked right at home on the bike which he rode without a helmet and his his hair pushed back off his face, suggesting he was riding fast. The actor, who is not a stranger to stunts, was later seen being friendly with member of the cast and crew.
Cruise stars as Bill Cage in the film which is based on a Japanese graphic novel. The flick, which is directed by "The Bourne Identity's Doug Liman," is about a soldier fighting in a war with aliens and finding himself caught in a time loop of his last day in the battle, though he becomes better skilled along the way.