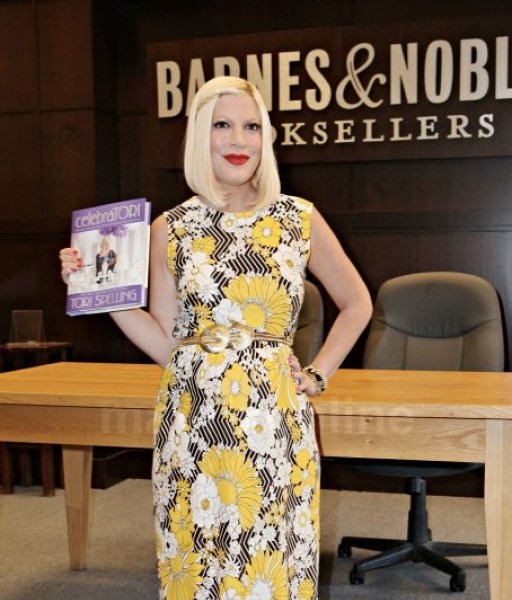 Tori Spelling's Barnes & Nobel Book Signing For 'CelebraTORI'
Actress, author and mom Tori Spelling took time out of her fourth pregnancy to share her party planning wisdom with fans at a signing for her new book "CelebraTORI" at Barnes & Noble bookstore at The Grove Shopping Center in Los Angeles.
The mom-to-be, pregnant with her fourth child posed for photos with her growing family and husband Dean McDermott, which included Liam, 5, Stella, 3, and 5 month old Hattie.
Spelling had previously stopped in and spoken with Teri Seymour on EXTRA before hitting Barnes and Nobel to promote her newest book.