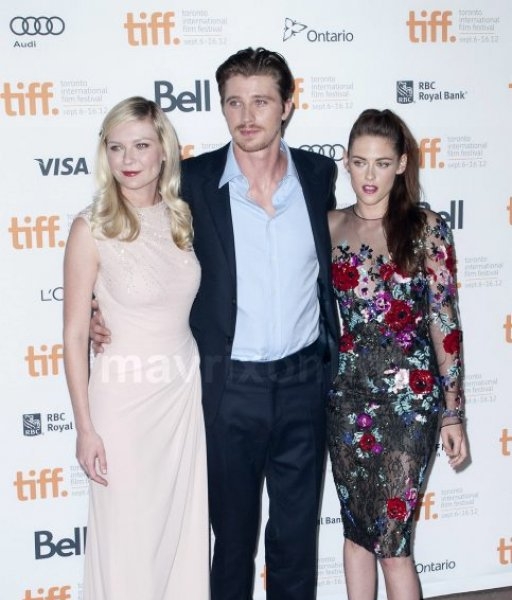 Toronto International Film Festival Premiere Of On The Road
Kristen Stewart, Kirsten Dunst and Garrett Hedlund attending the glittering opening night at the prestigious Toronto International Film Festival last night. If you are in Toronto this week and like star spotting, you are in luck as most of Hollywood will be in town.
Walking the carpet for their movie, On The Road, the threesome smiled for the cameras.
Kristen, who was making her her first official public appearance since you know what, looked radiant and as usual selected a gorgeous and quirky dress.
Watch the sneak peak of the movie HERE.