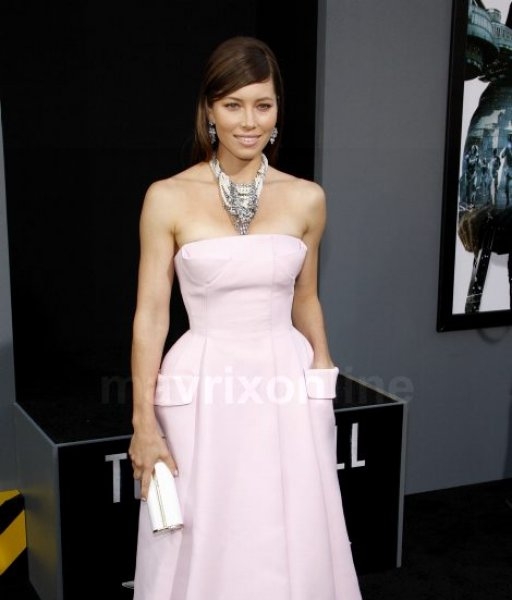 Total Recall Premiere In LA With Jessica Biel And Kate Beckinsale
Jessica Biel, bride to be, flashes her mega-watt smile at the red carpet LA premiere of Total Recall.
Alongside Kate Beckinsale, Colin Farrell and Sophia Bush, Jessica stole the show in a pretty pink gown reminiscent of old Hollywood Glamor. Biel recently dished during an interview that she's done absolutely nothing to prepare for her nuptials with Justin Timberlake and is quite happy with the status quo of being engaged.
The movie… well let's talk about that a little, a blend f sci-fi and enough action to keep you on the edge of your seat, this remake (while all set on earth this time) sticks pretty much to the original story line and most reviews say that Colin did a fine job. I haven't seen it yet but the trailer looks pretty cool. Check it out HERE.