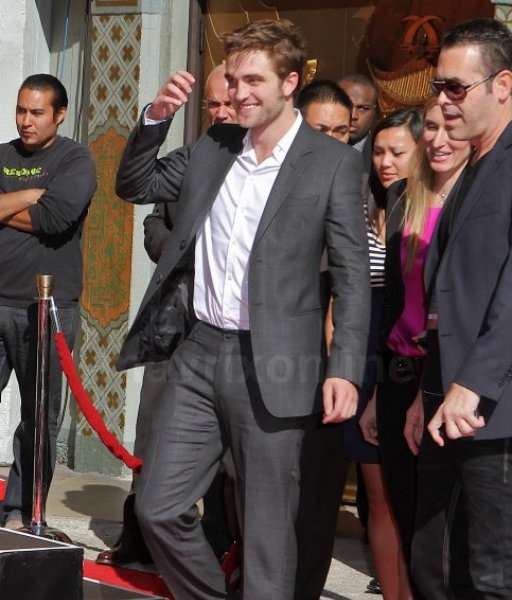 Twilight Saga Stars' Robert Pattinson, Kristen Stewart & Taylor Lautner Immortalized At Grauman's Chinese Theater
Twilight Saga stars Kristen Stewart, Taylor Lautner & Robert Pattinson's hand and footprints were immortalized at Grauman's Chinese Theater for their extraordinary contributions to film with the success of the Twilight franchise.
Pattinson, Stewart and Lautner each had a chance to press their hands and feet into cement outside the theater, earlier in the week Mickey Rourke was also graced with this ceremony for his achievements in film.
Pattinson took his parents, Richard and Claire Pattinson, as guests to watch as their son's achievements as an actor were highlighted.
The Twilight Saga films have grossed an excess of $1.8 billion at the worldwide box office.
The fourth installment of the record breaking franchise "The Twilight Saga: Breaking Dawn Part 1" is due in theaters on November 18.