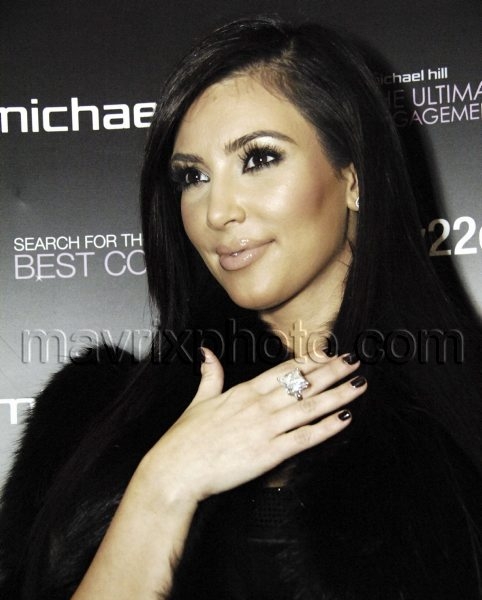 World's Best Couple Search
Single Kim Kardashian models the ultimate engagement ring, a 22-carat Michael Hill diamond, during an appearance with Hill at his jewelry store inside Water Tower Place. Kim made the appearance in promotion of the store's "Search for the World's Best Couple" contest. The lucky winners of the competition, which involves a series of online challenges, receive a 22-carat diamond ring like the one Kardashian proudly wore during the event.
Question is….. when will Kimmy be getting one of her own?