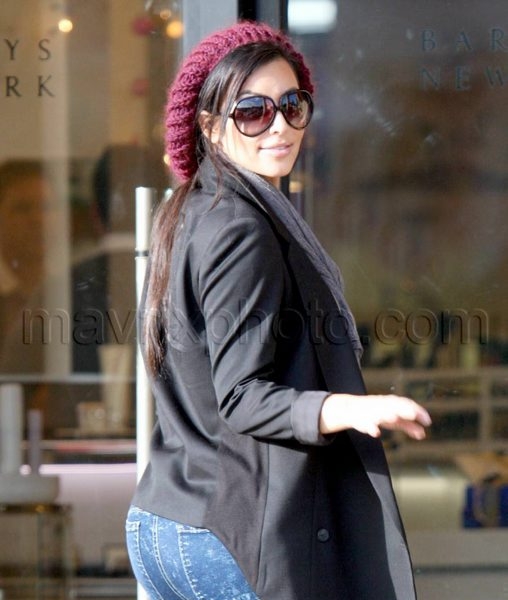 I Want Kim Kardashian's Hat
You know, Kim Kardashian isn't the celebutante she used to be. In fact, she's kind of becoming a style icon for twentysomethings all around the world. If you look at pictures of her from the last few years, there really haven't been too many "off" outfits. Dita Von Teese better watch her back, because Kim is coming for her Style Queen title.
Kim went to the Barneys New York in Beverly Hills earlier today (no, not with Avril), and I really want her hat. Or is it a beret?