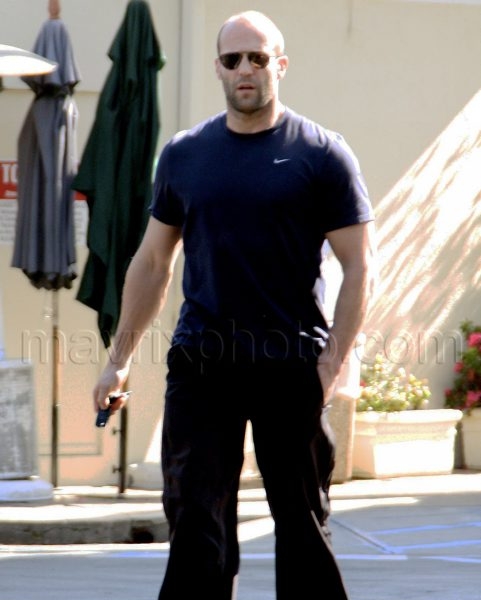 Jason Statham Does Lunch
Jason Statham went out to lunch yesterday with a friend…they arrived separately and left separately, too. I once read a blind item about an actor being secretly gay that I thought was Jason, but I haven't found any photographic evidence to back it up.
What do you think? Do you think Jason Statham is secretly gay?