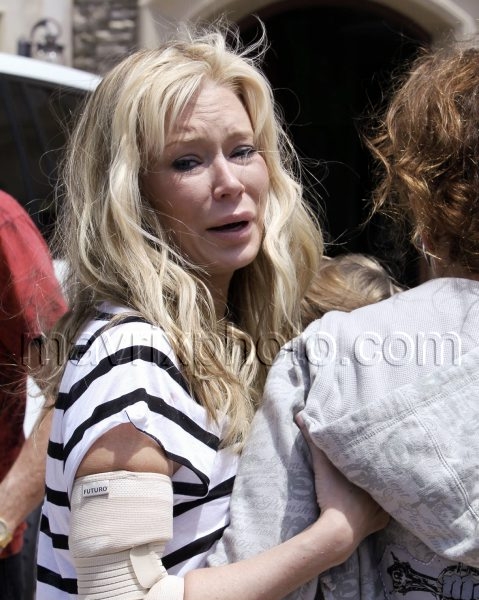 Jenna Breaks Down
Jenna Jameson broke down in tears this afternoon outside her home vowing to press charges against hubby Tito Ortiz following reports of domstic violence earlier today.
Tito is currently in custody on felony charges and Jenna was seen nursing an injured arm which she described as painful.
Jenna who was clutching one of her sons had her father close at hand for moral support when she spoke to the media, her dad is said to be the one who made the call to the cops.